VWA Community is a specialized Community of Finance, Investment and Wealth Management. Towards healthy goals and reach major accounts. Share planning method (Planning) and personal finance management (Personal finance), consulting method (Investing), portfolio management method (Portfolio management) and corporate finance business transactions (Corporate Finance).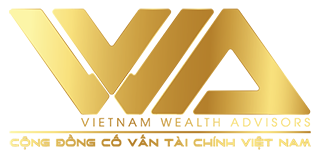 COMMUNITY STANDARDS OF VIETNAM FINANCIAL ADVISOR – VWA
The VWA community is a social group of different individuals and has a common interest in finance, investment and wealth management, aiming to improve financial literacy, financial literacy for each individual. we have built a strong personal finance foundation.
REGULATION STANDARDS:
Members are responsible for the information they give, information obtained from other places must have a clear citation. Posts include images, do not share links to any website, personal facebook, facebook Group, facebook page which is of a nature advertising or other commercial.

Posts (Posts), comments (comments), must be written in Vietnamese with accents, not using language, with teen symbols to write articles. Posts must be attached to the Topic so that Members can follow the system.Before posting or asking questions, it is necessary to check older threads to not duplicate information, cause Group dilution and waste of time. other member. Posts with duplicate content will be deleted without notice. All questions have been focused on the QnA section which is pinned in the Proclamation

Group posts only cover economic, financial, investment, political, religious, and other off-site events. Do not post content (articles, images, audio, videos, …) related to debauchery, nudity, 18+, articles with reactionary content, articles that violate fine traditions Vietnamese customs.
INDEPENDENT STANDARDS:
Content should have a clear independent point of view, not affected by related interests.

The community aims to share economic, financial and investment information to the community so that each member can have independent thinking and self-determination on investment activities so to avoid diluting Group information. , every member should pay attention:
It is strictly forbidden to advertise and introduce investment products and enterprises on Group.

It is strictly forbidden to invite, invite to join investment groups, or provide signals.

It is strictly forbidden to make topics about buying, selling, renting, and needing to hire financial investment products and services.
RESPECT STANDARDS:
Do not criticize, criticize, offend, slander or disturb others. For the Topic with "depealing" nature, defaming individuals, the unit requires clear evidence.

Group accepts constructive positive and respectful debate. Any behavior that is discriminatory, insulting, ridiculed, slanderous, or using vulgar language to offend individuals is not acceptable.

Joining a Group is voluntary, not compulsory, and you can leave the Group at any time. At the same time, do not use this Group to call for the establishment of Groups, forums or other organizations.